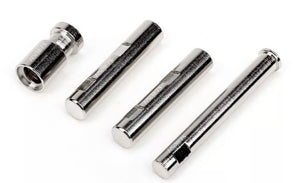 HSDJets Mirage 2000 Landing gear Pins. 5mm nose gear, 6mm mains. This is a full set of pins for main and nose gear actuators/struts. 
 If you require just an individual part such as only the nose gear set, and actuator, main wheel sets, etc; please email us and we can customize your parts order. 
*This item ships free from either USA and Intl locations depending on shortest transit time.